MPPT Tracking Function 600W 110V 220v 230v auto Solar panel on Grid System Micro Inverter 22-45V
Advantages of Smart Grid Tie Inverter
1. Unique circuit design, choice of import industrial electronic components, higher efficiency, more stable performance.
2. Creative MPPT technology, efficiency more than 99%, faster and more sensitive reaction, more reliable.
3. Parallel type design for DC input and modularization design for inverter, small volume, distributed installation, easy for system configuration, flexible for combination, strong expansibility of system.
4. Adopting high-frequency isolation transformer type, high efficiency, and high security.
5. Perfect electrical protection function.
6. Aluminum alloy housing, not rust, heat-resisting and cold-resistant as well as anti-corrosion.
7. Getting electronic circuit design, appearance design and other core technology patents.
8. Full output voltage 90-260VAC which includes all countries' voltage standard. MCU automatic detection and conversion insures that Smart Grid Tie Inverter can work with different AC voltages.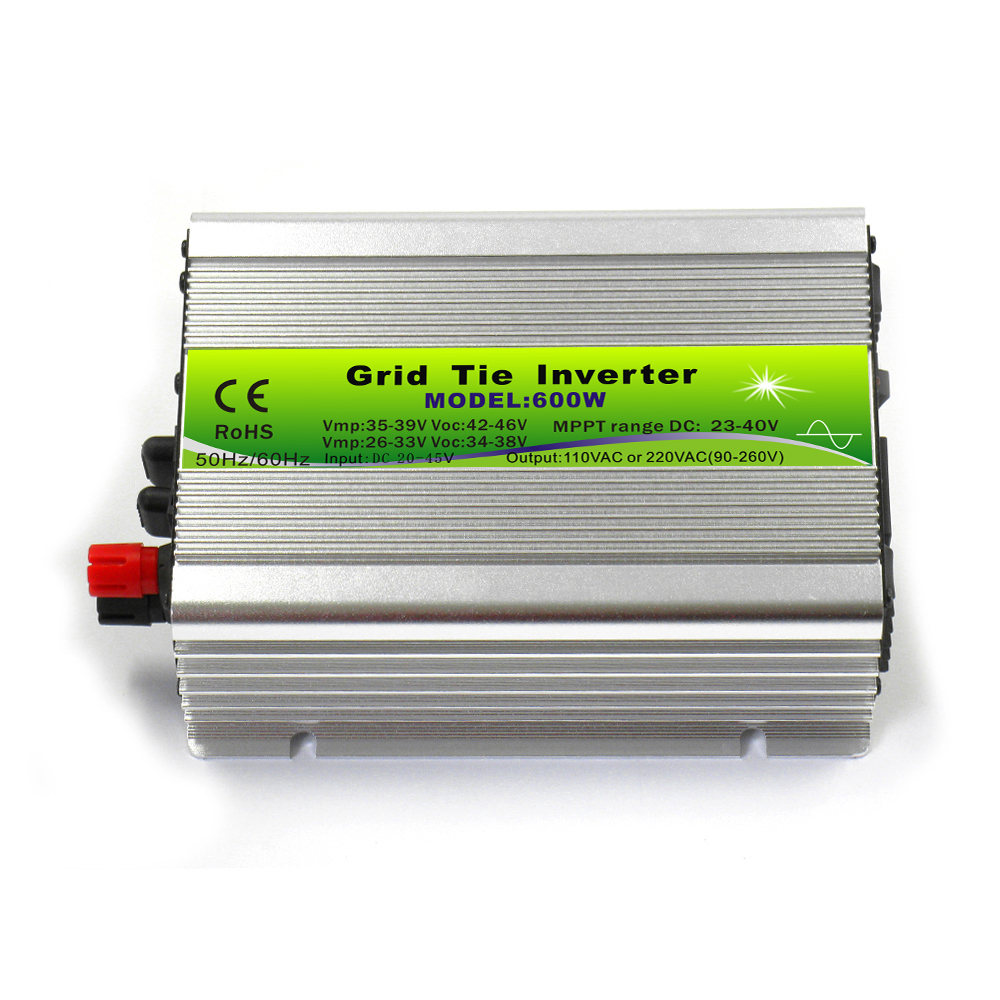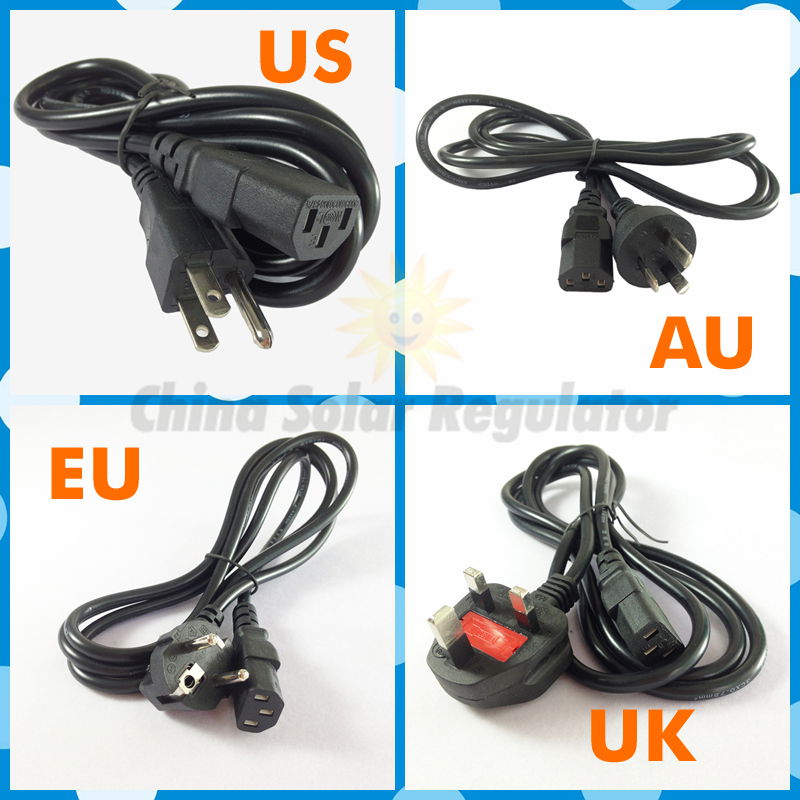 Important Safety Information
Read this First
This manual contains important instructions for use during installation and maintenance of the Smart Grid Tie Inverter. To reduce the risk of electrical shock, and to ensure the safe installation and operation of the Smart Grid Tie Inverter, the following safety symbols appear throughout this document to indicate dangerous conditions and important safety instructions.
DANGER! This indicates a hazardous situation, which if not avoided, will result in death or serious injury.
WARNING This indicates a situation where failure to follow instructions may be a safety hazard or cause equipment malfunction. Use extreme caution and follow instructions carefully.

NOTE: This indicates information particularly important for optimal system operation.
Safety Instruction
l Do not use Smart Grid Tie Inverter in a manner not specified by the manufacturer. Doing so may cause death or injury to persons, or damage to equipment.
l Perform all electrical installations in accordance with all applicable local electrical codes.
l Be aware that only qualified personnel should disassemble and repair the Smart Grid Tie Inverters and non-qualified personnel should not install and/or repair.
l Do not attempt to repair the Smart Grid Tie Inverter; it contains no user-serviceable parts. If it fails, contact customer service to claim a return merchandise authorization and start the replacement process. Tampering with or opening the Smart Grid Tie Inverter will void the warranty.
l Before installing or using the Smart Grid Tie Inverter, read all instructions and cautionary markings in the technical description and on the Smart Grid Tie Inverter System and the PV equipment.
l Connect the Smart Grid Tie Inverter to the utility grid only after you have completed all installation procedures and after receiving prior approval from the local electrical utility company.
l Be aware that the body of the Smart Grid Tie Inverter is the heat sink. Under normal operating conditions, the temperature is 15°C above ambient, but under extreme conditions the Grid Tie Inverter can reach a temperature of 75°C. To reduce risk of burns, use caution when working with Grid Tie Inverters.
l Our suggestion is that do NOT disconnect the PV module from the Smart Grid Tie Inverter without first removing AC power when Smart Grid Tie Inverter still operation because it may cause of components damaged.
l Keep away from children, no touching, no playing so as not to electric shock when using.
l Please installed in place of low humidity and well-ventilated so as to avoid inverter overheating, as well as clear around the inflammable and explosive materials.
Technical Parameters:
Suitable for 60 cells solar panels which Vmp is 26-30V and Voc is 34-38V.
Suitable for 72 cells solar panels which Vmp is 35-39V and Voc is 42-46V.
Rated Power

200W

300W

400W

500W

600W

DC Max. Input Power

240W

360W

480W

600W

720W

DC Input Range

20-45VDC

MPPT Tracking Voltage

22-40V

DC MAX. Current

10A

15A

20A

25A

35A

AC Max. Output

230W

330W

430W

550W

650W

Frequency

120VAC/230VAC(90-260VAC)

Power Factor

50Hz/60Hz(Auto Control)

THD

>97.5%

Phase Shift

<5%

Efficiency

<2%

90-140VAC Peak Efficiency

>89%

>89%

>88%

>88%

>87%

90-140VAC Stable Efficiency

>87%

>87%

>86%

>86%

>85%

190-260VAC Peak Efficiency

>92%

>91%

>90%

>90%

>88%

190-260VAC Peak Efficiency

>90%

>89%

>87%

>87%

>85%

Stable Efficiency

Islanding; Short-circuit; Converse Connection; Low Voltage;

Over Voltage; Over Temperature Protection

Protection

-25℃-65℃

Working Temperature

0%~90%RH non-condensing

Working Humidity

Indoor design

Waterproof

Luminous Diode(LED)

Show

Fan

Cooling

2-3W

Stand-by Power

EN61000-6-3:2007 EN61000-6-1:2007

EMC

EN 50178+EN 62109-1+VDE0126-1-12

Grid Disturbance

DIN VDE 1026 UL1741

Grid Detection

16*13CM

Certificate

CE
Specifications
Input Voltage
22-45V
Output Voltage
110V 220v 230v
Output Power
600W
MPPT Tracking Function 600W 110V 220v 230v auto Solar panel on Grid System Micro Inverter 22-45V
Brand: Inverter Expert
Product Code: 600W 110V 220v 230v 22-45V
Availability: In Stock
Related Products
Tags: MPPT Tracking Function 600W 110V 220v 230v auto Solar panel on Grid System Micro Inverter 22-45V